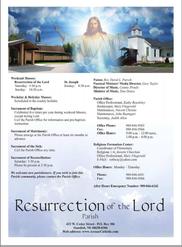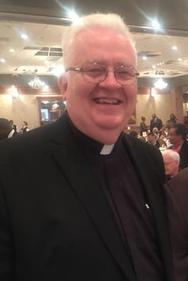 Of Mind and Heart



We must be having a lot of fun because time has been flying by. It's October! I'm writing this before the Priests Assembly which was held at Crystal Mountain this past week.



We had a well known liturgist, Msgr. Rick Hilgartner whose topic was, "The Eucharist as the Heart of Priestly Identity". It's a good thing for priests to get away with their bishop and reflect on a good topic and be able to visit with brother priests. In times past, I helped a lot with putting things together for the assemblies, especially the hospitality room. I like just having to attend.



On October 4th, which is the feast day of St. Francis of Assissi, we are planning to bless pets in the parking lot near the Faith Formation Building at 4:30 p.m.. We are having it at that time so we can involve the Faith Formation Students who have their first day of classes that day.



The plan is to have the parents bring their pets when they come to pick their children up from class. We want to invite you join us and have your own pets blessed that day. I know how important pets are to children and adults as well. We space people and pets out in the parking lot to avoid any unfortunate incidents. It might be good to have cats or small pets in a carrier. It's a short service. Bring your pets.

Peace,
Fr. Ron



​​
​